Often called the Burns' Day Storm (its actually Burns Night), this was one of the worst gales to hit the UK in the last 50 years. The area that was affected by this storm was much greater than the October 1987 gale with many parts of England and Wales badly affected and unlike the October 1987 storm it was reasonably forecasted by the Met Office.
The weather for January 1990 had been very mild and changeable but the weather was to take a turn for the worst during the last week of January 1990 and was to herald a very stormy spell of weather with spells of severe gales, flooding and loss of life.
On the 24th of January, a rapidly deepening depression was approaching the UK and warnings was issued for the threat of severe gales. These gales duly arrived in the southwest during dawn and spread to the rest of England and Wales during the day, the severe gales reached the southeast during the afternoon. Wind gusts were reaching over 100mph in exposed parts and gusts of 80mph were recorded at inland weather stations, 108mph was recorded at Aberporth in Wales. The track of the low took it through southern Scotland, where its central pressure reached a low of 959mb. Scotland and Northern Ireland missed out on the worst of the gales.
Conditions were very severe in the south and this was compounded by the fact the gales occurred during daylight hours, when many people are out and about and as a result there were scores of injuries due to flying and broken glass, roof tiles, fallen branches and other debris. Sadly, 47 people lost their lives making it the worst weather related disaster in the UK since the Great Storm surge of January 1953. One lucky survivor was the actor Gorden Kaye from the TV Series 'Allo 'Allo who survived an advertising board crashing onto his car, which resulted in him having serious head injuries and putting him into a coma.
The damage done by the gales was enormous. Millions of trees were either damaged or uprooted blocking roads, scores of buildings suffered structural damage and the insurance costs were massive.
The Great Storm of January 25th 1990 is probably in the top 10 list of the severest gales ever to hit the UK.
Gorden Kaye as he was before the accident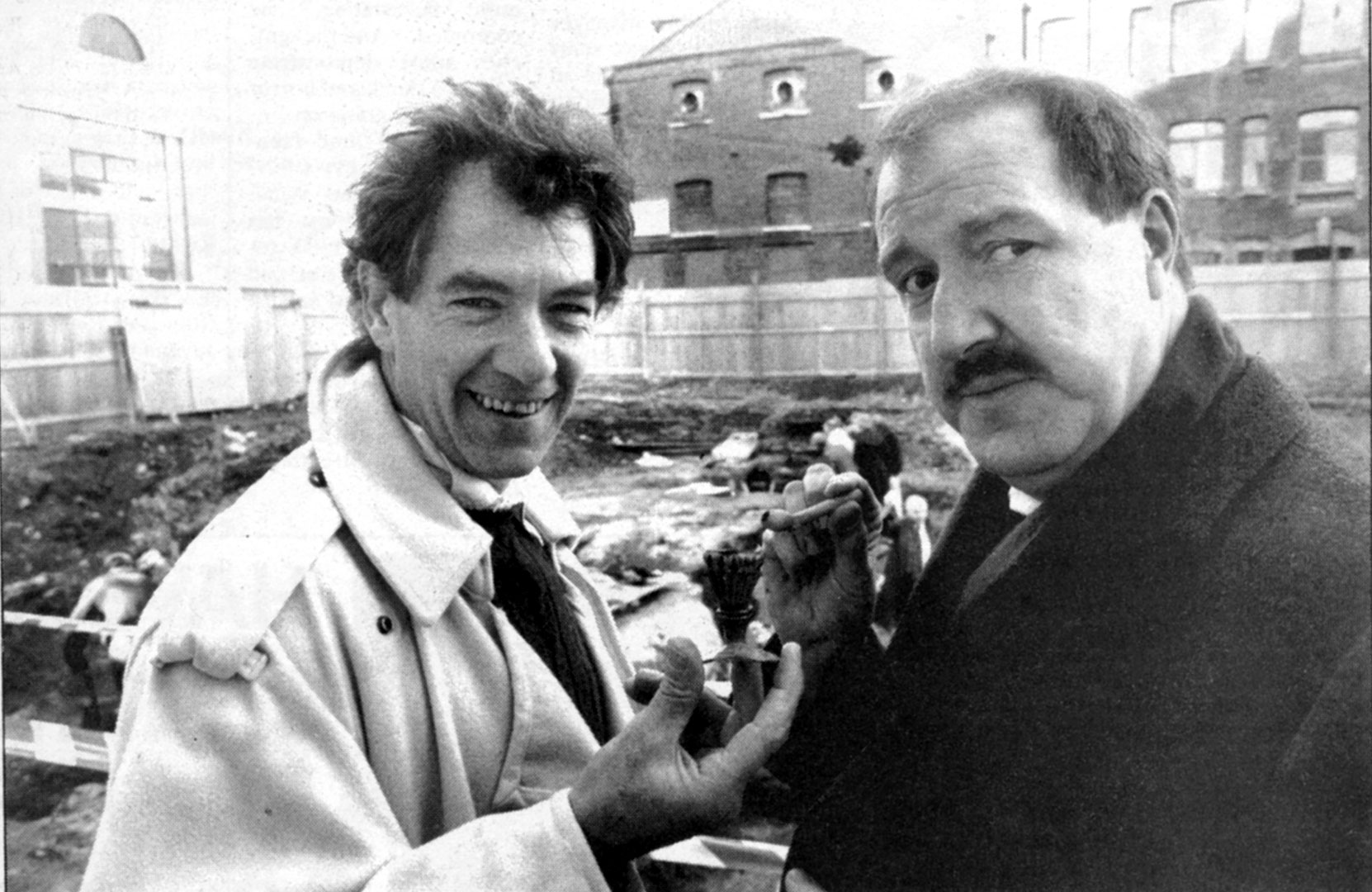 and after his accident, note the scar on his forehead