A selection of the huge number of photos I took in and around the Cefn Croes wind farm in Mid Wales (south of Pumlumon) - the UK's largest onshore wind farm project - over the past 3 days.

It was officially opened June 2005 and there are 39 giant turbines generating 58.5MW scattered over 7.5km2 Some of the land on which it is built is cleared forestry and many of the roads are enlarged former forestry roads and farm tracks.
http://www.power-technology.com/projects/cefn_croes/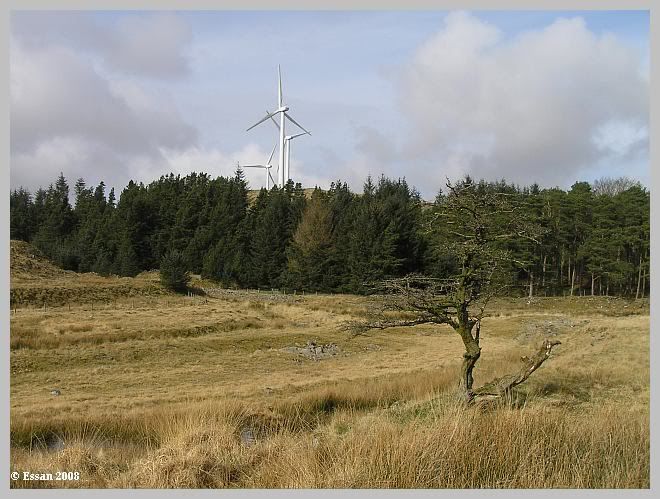 The view from Nant Rhys bothy where I stayed - the hum of the turbines was permanently in the background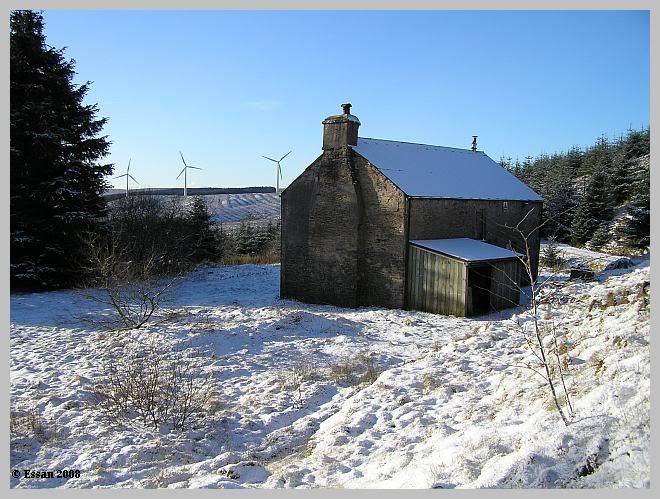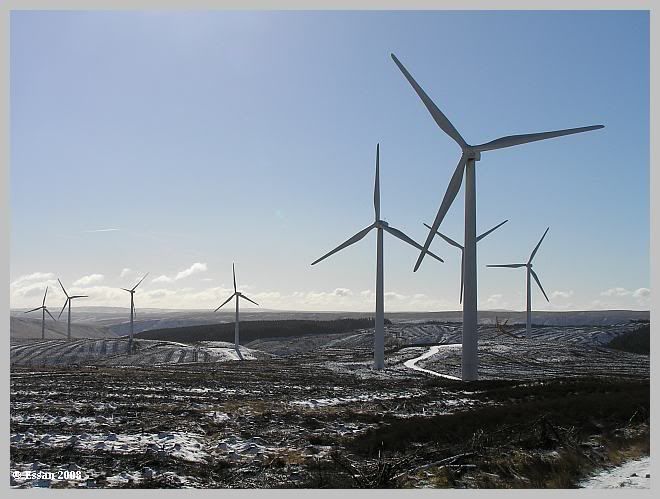 This gives an idea of scale. Under the base is a huge foundation of concrete.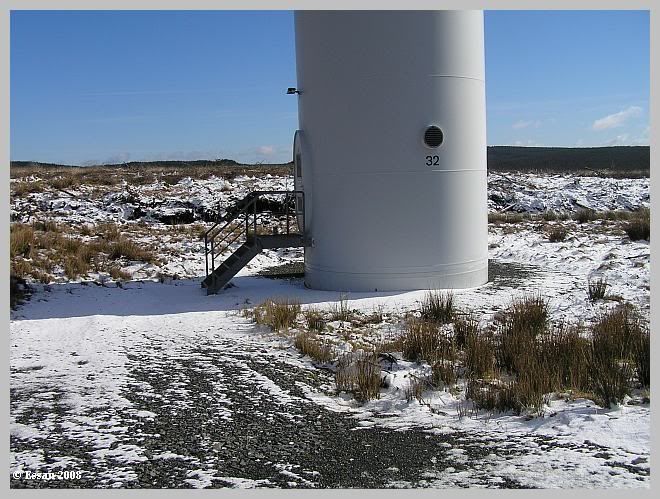 One of the giant cranes used to erect the turbines (and the reason access roads are so wide)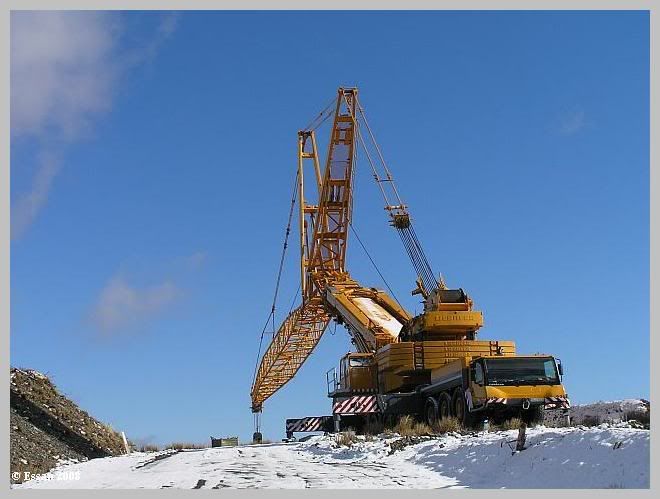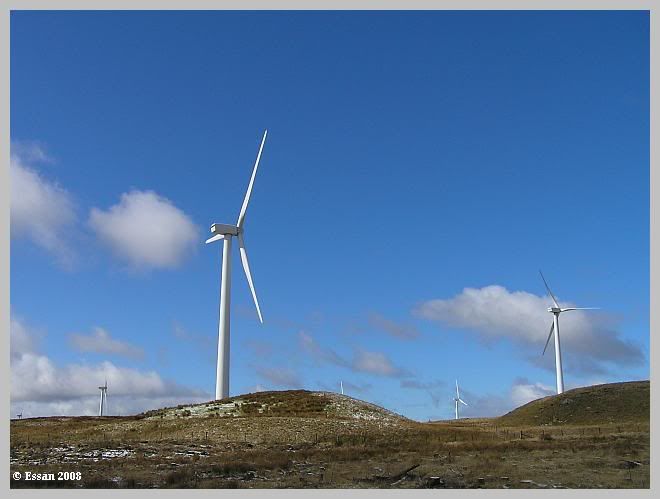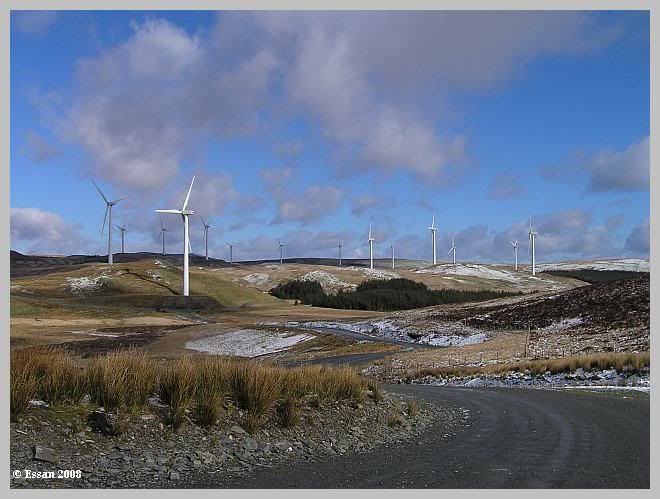 In addition to the roads and turbines, there's also a big electricity sub station (visible to the right of the turbines) situated at around 1500ft on what used to be open moor. Pumlumon, the highest hill in Mid Wales and source of the Severn and Wye, is the range of hills in the background.