Well, another eventful afternoon after a slow start. A train of heavy showers developed along, presumably, a convergence line in the early evening, just to my north.
I headed to the forest to get a better view and the cell to the far West looked very interesting, with a clear inflow area (rain-free) and a base so low it was hidden behind the trees: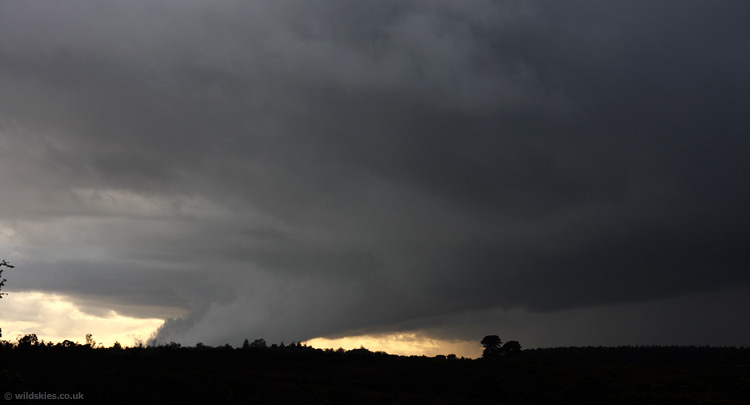 I assumed it must be a shelf cloud, but it remained stationary for a good 20-30 minutes, with any precipitation way to the north. I moved to get a better view, about 1 mile west, beyond the trees: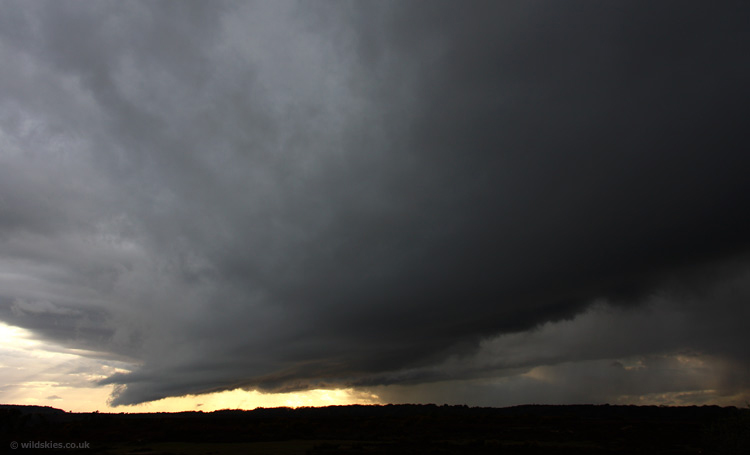 There was plenty of scud rising into the base at a very fast rate - forming at treetop level: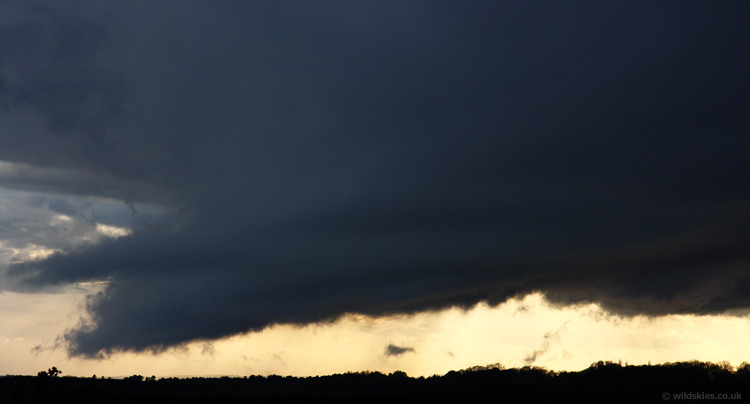 Wide view of the storm - note precipitation to the far right, where it remained: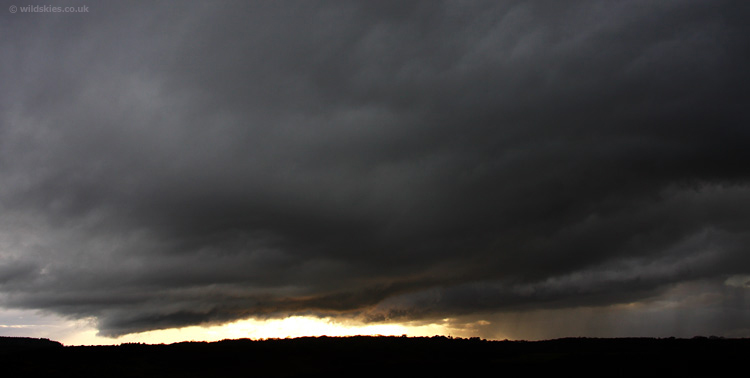 The rain-free area started to move directly towards my location. There was the odd hailstone falling, but no rain: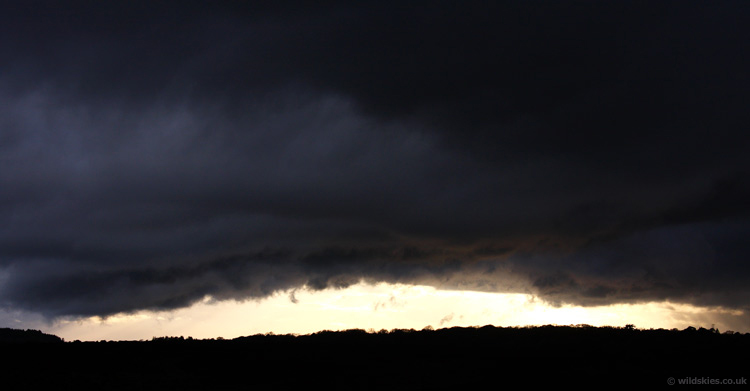 Suddely, on it's southern edge, a lowering: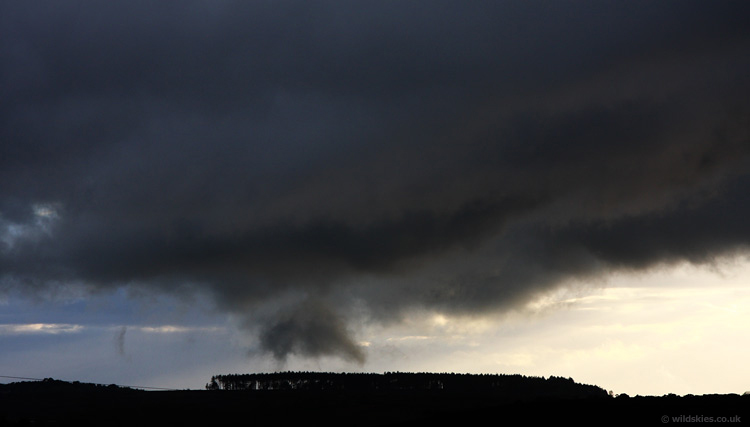 At this time, rotation was becoming very apparant in several places, including right above my location! I started the car engine as a precaution, as I've never seen such violent motion over such a wide area! The first brief spin-up: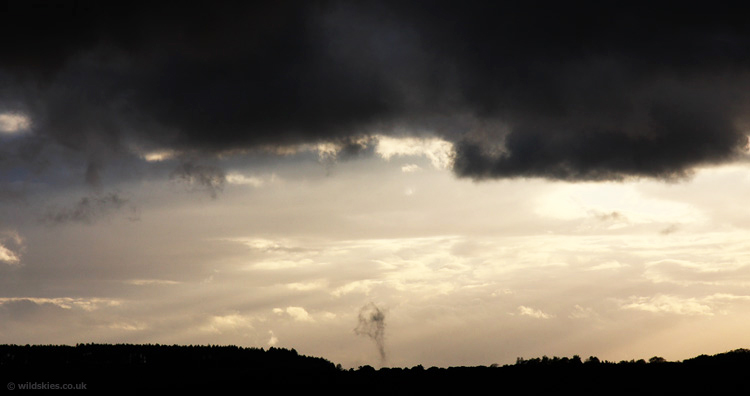 Then, in the area to my SSW a clear notch developed within seconds - it was like watching in fast-forward. Roation was rapid now in this whole area: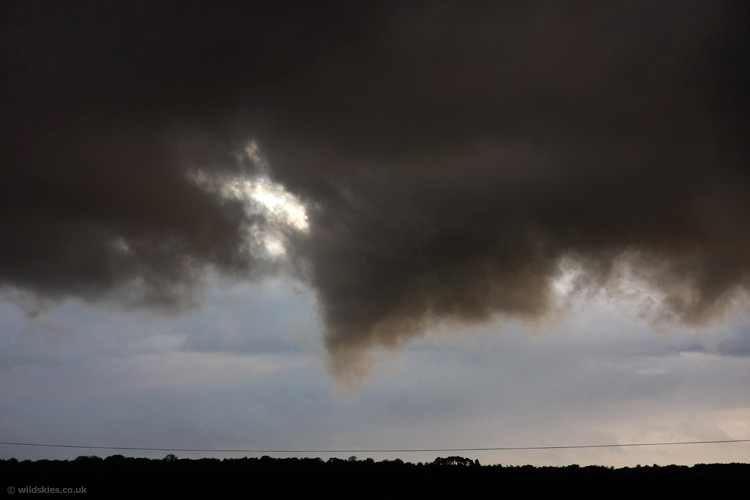 A clear funnel now: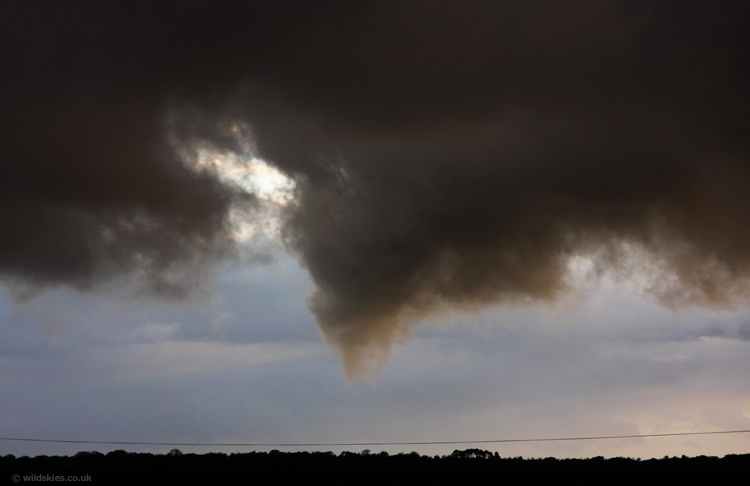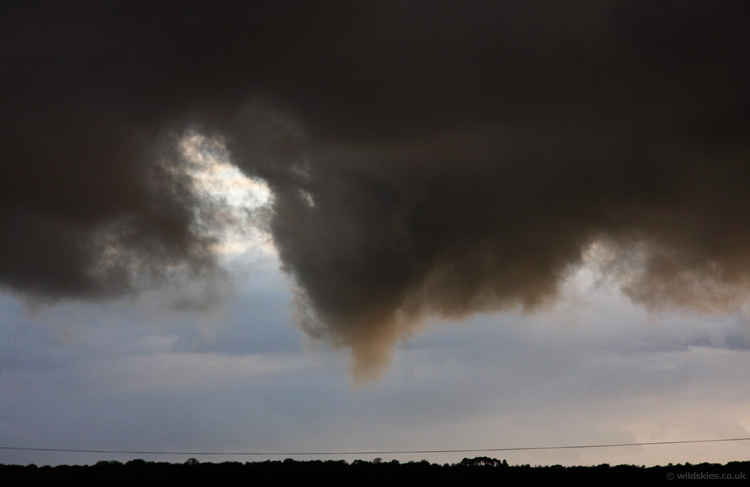 A wider view, showing notch (downdraft?):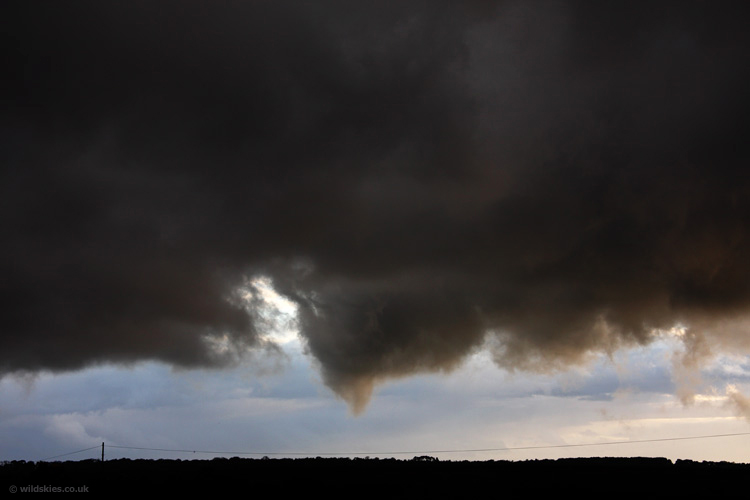 It turned into a thin rope, getting very close to the ground it seems (feel free to play with images for contrast etc):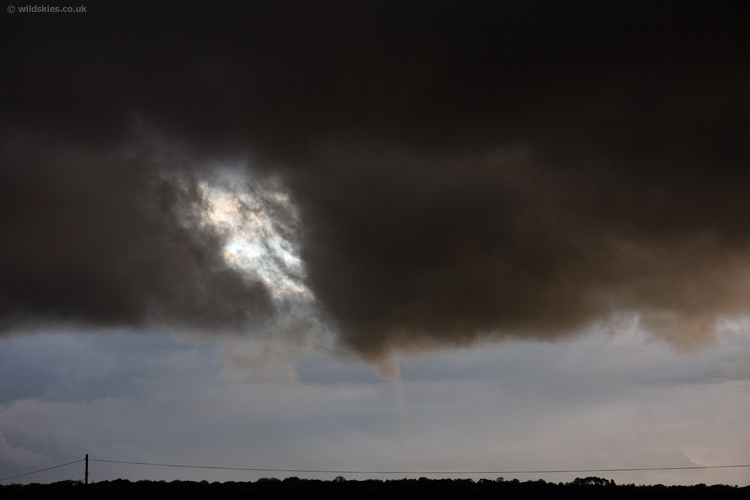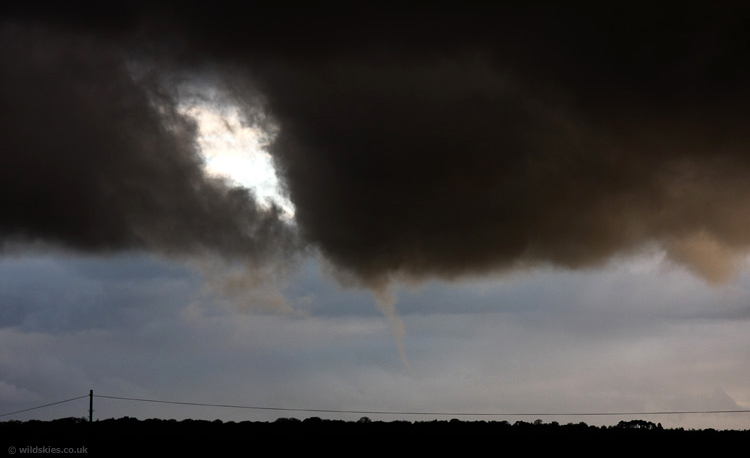 It finally roped out after about 3-4 minutes: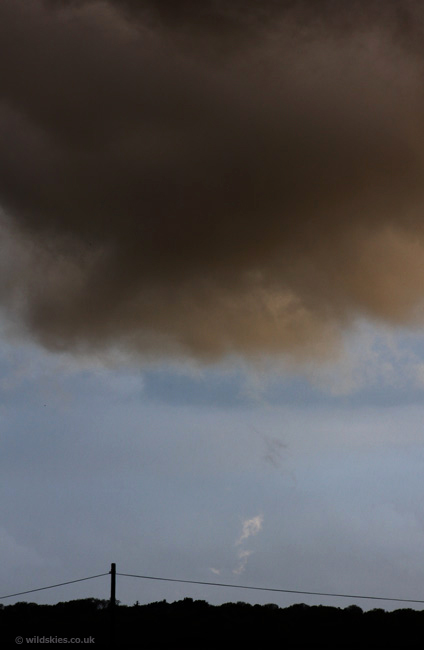 But it soon re-formed into a nice wedge shape as the sunlight hit it. A fantastic sight: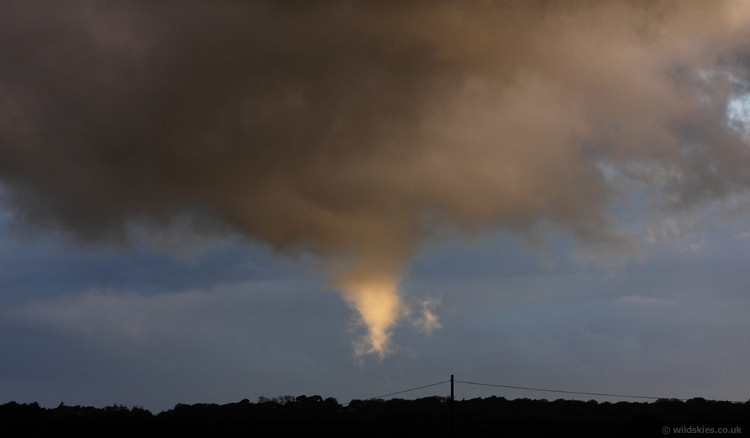 It then decayed, before one final try about 5 minutes later, but never forming a true funnel again:
Not a bad evening
PS, not sure whether this was a convergence funnel or if there were supercell characteristics, but will let the experts give their ideas.